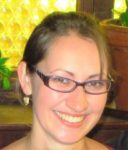 Eve Droma will be hosting this course which looks at the impact of trauma on us and how to cope with it. 'Trauma' refers to 'the psychological and emotional effects on human beings caused by disruptive events'.
The course is held over three consecutive evenings (Monday 19th, Tuesday 20th and Wednesday 21st) with an all-day session on Thursday 22nd Feb. There is tea / coffee and cake at each session.
There is no charge for the course but it is important to know numbers (not least for catering purposes) so if you are interested please contact us.