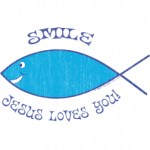 TGI (Thank God It's) Sunday
All children are welcome to join us on Sunday mornings from 10.30 am – 11.45 am, for TGI Sunday.  Parents and carers can stay with the children or drop them off and collect them at 11.45 am.
We are currently using a mixture of Scripture Union resources and the Friends and Heroes DVDs.  Typical Sunday mornings can involve informal bible stories, games, crafts or quizzes.  Refreshments are also provided.
Please note that during the month of August there will be no formal classes but we will be showing Veggie Tales DVDs and there will be colouring and quiz sheets.  Refreshments are also provided.
Richard, Stella and team are looking forward to meeting you.
Eastgate Baptist Church has a Safe to Grow child protection policy and all leaders are checked.
Please ask at our Welcome Desk for more information.