PLEASE NOTE THAT HOME GROUPS HAVE BEEN TEMPORARILY SUSPENDED.
There are a number of home groups that meet in Lewes and the surrounding villages. Meeting in someone's home, the home groups are based vaguely geographically and offer us the chance to get to know each other more closely.

Over a period of 1 ½ – 2 hours – usually on a Tuesday evening – there may be Bible study or prayer (or both) and worshipping God. There is one home group that meets during the day. There is usually a cup of tea / coffee and biscuits and sometimes home-made cake.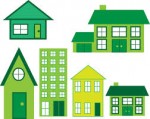 Home groups may support the teaching from the recent Sunday morning talk, or may be based on a different theme, or on a DVD or video. It gives an opportunity for us to explore questions we have, in a small group environment. 
If you are not in a home group and would like to join one – ask our Minister or  Barbara Dart the Church Secretary, or one of the Deacons about joining one.
Current home groups are based in Ringmer , Southerham and Lewes.