Eastgate Baptist Church – Loving Jesus, serving the Community
We believe that the church exists as a part of the community. Through our services and activities, we seek to share our Christian faith and be supportive to those around us.
Want to know what's happening in the church then click on ->  Whats coming up
Eastgate is a warm, friendly church. We enjoy meeting visitors – including people who are curious about what goes on, and want to try things out.
There is plenty going on. Try for Anyone if you are thinking of dipping your toe in the water, or drop in for a Sunday morning service.
There are programmes for youth and under-fives as well.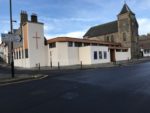 The church at Eastgate has been around for several centuries now, so we are here to stay! If you want to check us out then look at the About pages.
If you have any questions then feel free to contact us. We expect to get back to you within 24 hours at the latest.
For wheelchair users or those who cannot walk far: vehicles can stop in the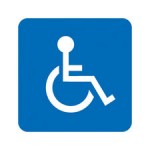 passenger 'drop-off' bay immediately outside the church doors, with parking up the hill in the nearby town centre car parks. This small bay has double yellow lines but no loading restrictions, so if you are a valid blue badge holder you may be able to park here for up to 3 hours. Access to the church itself is at street level with a small step for which a ramp is available; access to the church hall is straight in from the street. There is a powered lift to assist wheelchairs move between the hall and the main church area.
There is an induction loop installed to help those with a 'T' position on their hearing aid. 

This website is designed for those just browsing and those who regularly attend the church. We hope you find this website informative and that you will return often.